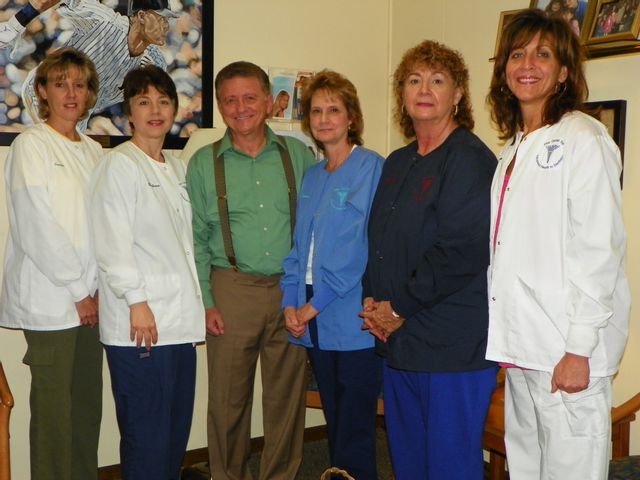 Dr. Joseph Mele DDS
The Center for Advanced Health Through Dentistry's mission is to restore our patient's health through dentistry.
I have a real passion for holistic dentistry because I feel I can make a real difference in children and adults' health, not only removing obstacles to health in children by improving their ability to chew and their appearance and addressing their nasal obstructions that may be present when their teeth are crowded due to small jaw size.
I also feel I can help adult health issues by addressing conditions such as chronic infections, jaw alignment issues due to crowded teeth, missing teeth, faulty restorations, and disease and defects in bones. These dental issues can cause other organs to malfunction even if there is an absence of pain in the mouth.
My staff and I have a special loyalty to each other. We work as a team with mutual respect for each other. They are my special blessings and my extended family. They have been with me for many years.
The Start of The Practice
My practice began in Bridgewater, NJ in a small office that had been vacated by another dentist. I called it my phone booth. I moved to my present location down the street so I would be able to satisfy the growing needs of more and more patients.
About 15 years ago, I was introduced to holistic dentistry. My wife had a severe case of restless leg syndrome. I brought her to a holistic provider as a last resort. As he treated her he opened my eye to the powerful impact that the oral cavity has on one's wellness. He taught me the links between non-compatible dental material and infection and health roadblocks. I have continued to pursue holistic links through many courses, seminars, and fellowship training programs sanctioned by the American Academy of General Dentistry.
I became a Diplomate Member in the American Association of Nutritional Consultants and I continue to pursue more knowledge in this exciting field.
Education & Credentials